---
The Muranaka Green Onion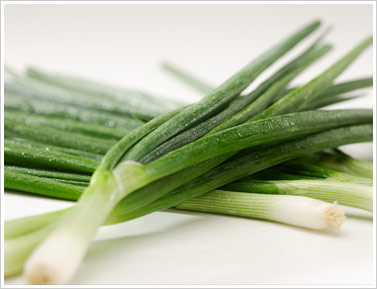 Muranaka Farm is the largest shipper of bunched green onions in the United States. Our onions have strong color, distinctive flavor and fresh aroma. The European varieties that are grown in the winter months have a deep green color with short white shanks. During the summer months, we have the skill to grow the same European varieties and are proud to be able to offer our signature product all year round. Currently, we are expanding production in order to meet recent increases in demand and will continue to tailor seed varieties to create the best possible green onion on the market.
---
Specifications
Availability
Year round - always peak season
Regions
Moorpark, CA - USA
Mexicali, Mexico
Ojos Negros, Mexico
San Luis Valley, Mexico
Maneadero, Baja California
Packaging
48-count (4 dozen pack)
84/pallet
Special packaging available upon request.
PLU/UPC coding available.